Eagle Graphics is a full-service promotional marketing company with an array of in-house capabilities and core competencies. From marketing strategy through product selection and decorating, we integrate a departmentalized, team approach that applies our specific category expertise to your unique situation.
Eagle Graphics' seasoned sales team has thousands of manufacturing partners across the globe to source the appropriate products at the right price. We will not only give you the specific product you are looking for, but we pride ourselves in thinking outside the box and suggesting numerous ideas that fit your need.
Complete with our in-house art department and on-site production team we take your project from concept, through design and production, all the way to packaging and distribution with warehousing and fulfillment abilities available.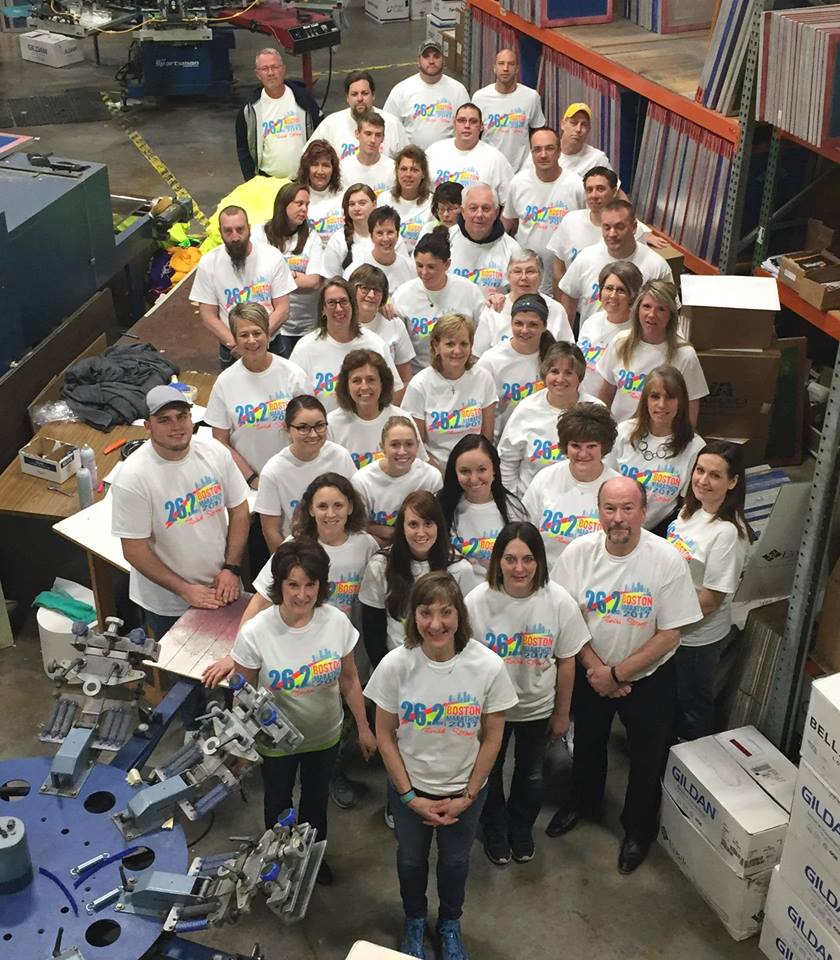 In July of 2001, Tony Nytes and Josh Hermann put their entrepreneurial spirit to work by quitting their steady income full-time jobs to focus all energy into Eagle Graphics.  Two months later unforseen September 11th happened and put a halt on company (customer)spending. Despite this early set-back, the company grew quickly. In 2004 the company relocated from the original 1500 square foot retail space on Wisconsin Avenue in Kaukauna, to a 2 story 7,000 square foot facility in the Industrial Park in Kaukauna. In fall of 2008, an expansion of the facility was needed to meet customer demand.  The current facility at 1200 Prospect Lane in Kaukauna is now 14,000 square feet – doubling it's original footprint. In addition, we have over 50,000 square feet of warehouse space available to provide our clients with ample space to store all their company swag.
Eagle Graphics provides customers with corporate apparel, school & athletic apparel, promotional products and business printing. Much of what Eagle Graphics sells is printed in-house with over 36 heads of embroidery, 6 screen printing presses including automatic capable of printing 400 shirts an hour along with digital and wide format printing. Our biggest growing niche is building online company stores for clients all over the United States and shipping company swag for these clients world-wide.  Our technology staff builds and manages these stores in-house which is a huge competitive advantage. This allows our clients the ability to customize their store functionality to meet their unique business needs.
In 2005, a new company called Eagle Sign & Design was formed by Tony, Josh and Josh's brother Chris Hermann. This company provided a solution to Eagle Graphics customers signage needs. Eagle Sign & Design provides all types of indoor and outdoor signs including interior and wayfinding as well as large outdoor illuminated signs on buildings.  Also printed in-house are banners, trade show displays, campus graphics and much more. One of the fasted growing products from Eagle Sign is their ability to provide full color vehicle wraps.  Our team of certified installers are able to install full color wraps on cars, commercial fleet vehicles and semi truck and trailers.